History & Purpose

CAPE FEAR GARDEN CLUB, INC
WILMINGTON, NORTH CAROLINA
ORGANIZED FEBRUARY 11, 1925
Federated with The Garden Club of North Carolina, Inc., 1929
Federated with The National Garden Clubs, Inc., 1930
Member of the South Atlantic Region, 1933
Member of District 11
Affiliated Member North Carolina Wildlife Federation, 1999
MOTTO
"And the Lord God planted a Garden…and there He put Man"….Genesis 2:8
Adopted September 9, 1953
COLORS
Green and Yellow
FLOWER
Carolina Yellow Jessamine (Gelsemium sempervirens)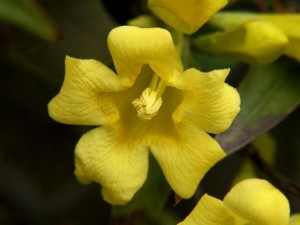 CAPE FEAR GARDEN CLUB SEAL
Adopted March 25, 1997, designed by Myrta W. Spence, CFGC
Established North Carolina State Butterfly (SB236) Eastern Tiger Swallowtail
June 18, 2012
THE OBJECTIVES SHALL BE….
To provide a non-profit, philanthropic, and educational association for the members.
To stimulate knowledge and the love of gardening.
To study, in all its aspects, the art of gardening, particularly horticulture, and to cooperate with other agencies furthering such interest.
To encourage environmental improvement through civic development, beautification, restoration, and to aid in the protection and conservation of our native trees, plants, and birds.
Cape Fear Garden Club, Inc. is a registered, non-profit corporation which is exempt from US Federal income tax under Section 501(c) 3 of the Internal Revenue Code.
Charter Members 1925
Mrs. N.M. Martin, President
Mrs. W.A. Graham, Recording Secretary
Mrs. John Bolles
Mrs. A.M. Hall
Mrs. Hugh MacRae
Mrs. Platt W. Davis
Mrs. R.H. Hubbard
Miss Jeanie Strange
Mrs. W.E. Elliott
Mrs. William Latimer
Mrs. Martin Willard
Miss Sarah Lippitt